A baby's christening gowns is certainly important on baptism day for them and, of course, for the entire family. All your friends and family get together to celebrate an important and happy day with their little angel. So it's important that your baby looks like the angel you know she is. With these options of dresses for your baby's special day, you'll have an actual little cherub in your arms and take photos that you will look back on several times throughout the years.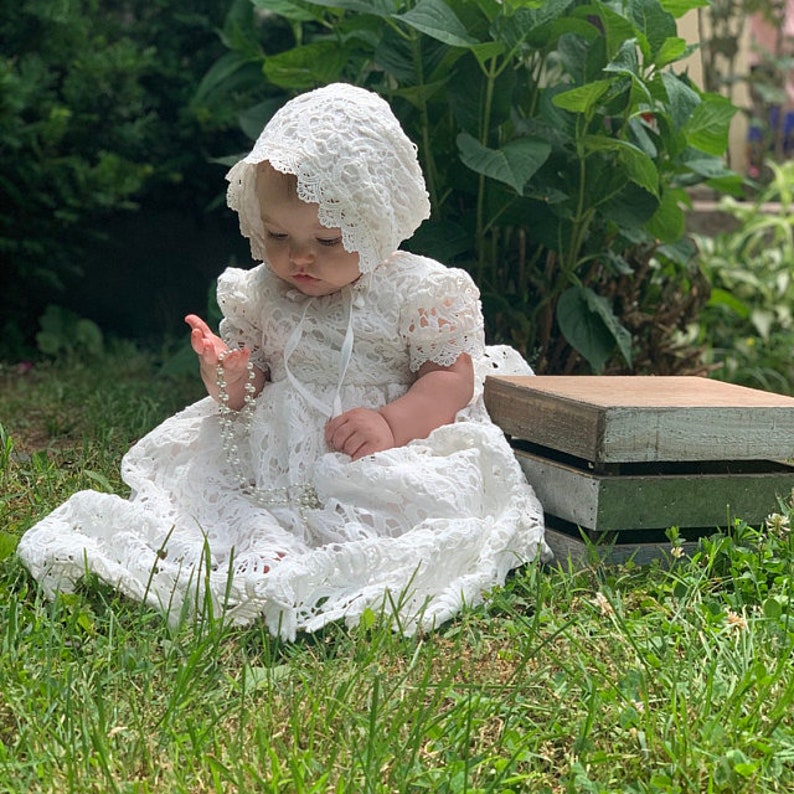 BaptismbyLaurenza gown
This handmade floral lace baptism gown is a beautiful white dress for your baby's special day. It is full length with puff sleeves with a soft cotton lining and available for babies till the age of 2 years.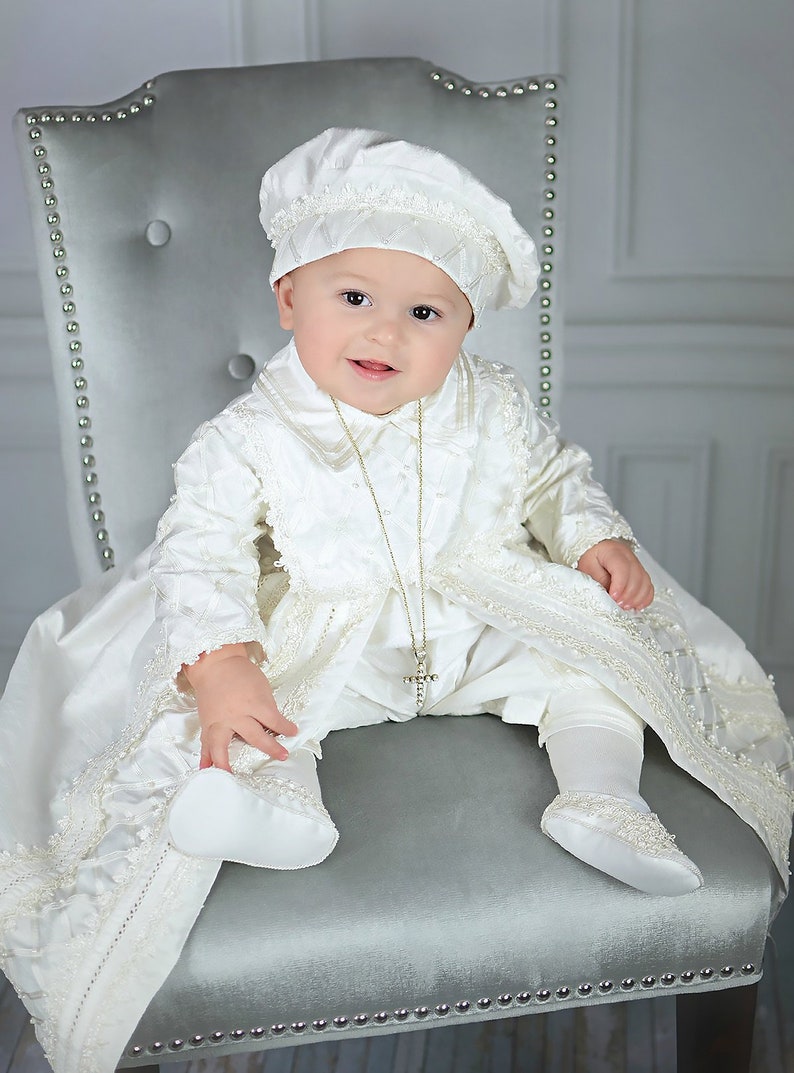 Burbvus boy outfit
This Spanish style christening gown is so cute for your little baby boy. The outfit is handmade with silk and cotton and is elegant as well as comfortable. It is available in both white and ivory in several sizes for babies 0 to 24 months.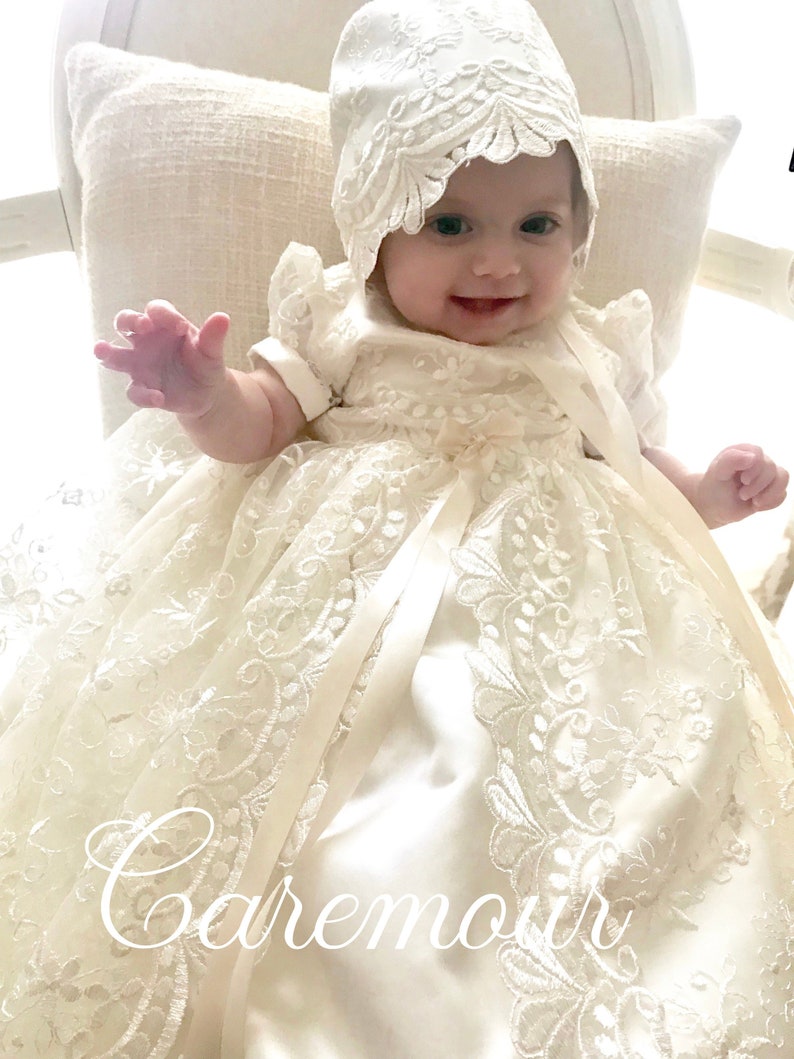 Caremour Christening gown
Made with satin, off white lace and cotton lining, this gown will have your baby looking like the angel she is. Selling out fast and with wonderful reviews by doting moms, sizes are available for children from 0 to 12 months old.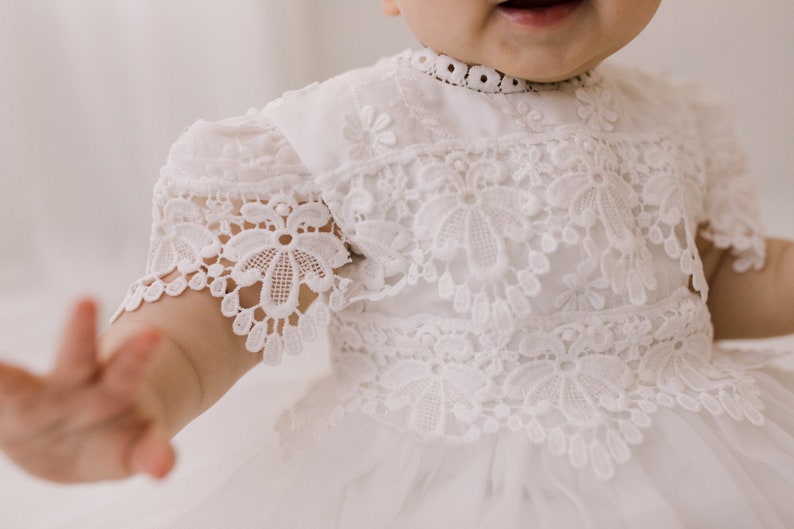 NicolettesCouture gown
This gown is unique as it comes with a tulle skirt and a cotton and lace bodice top. The pretty dress is handmade and comes in several sizes based on your baby's age. It allows for mobility and comfort on your special day.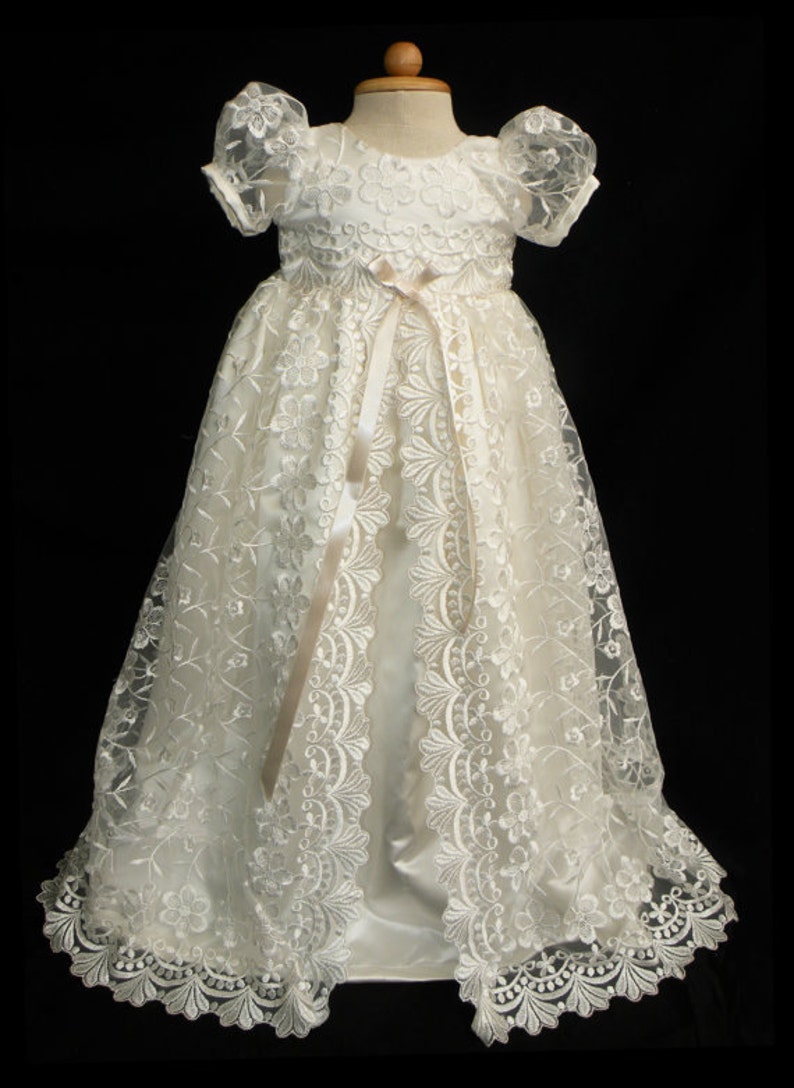 CaremourChristening gown
This gown is made with satin, off white lace and cotton lining and addresses both your baby's comfort and her outfit for the memorable day. Available in several sizes for children from 0 to 12 months old, this is a great option.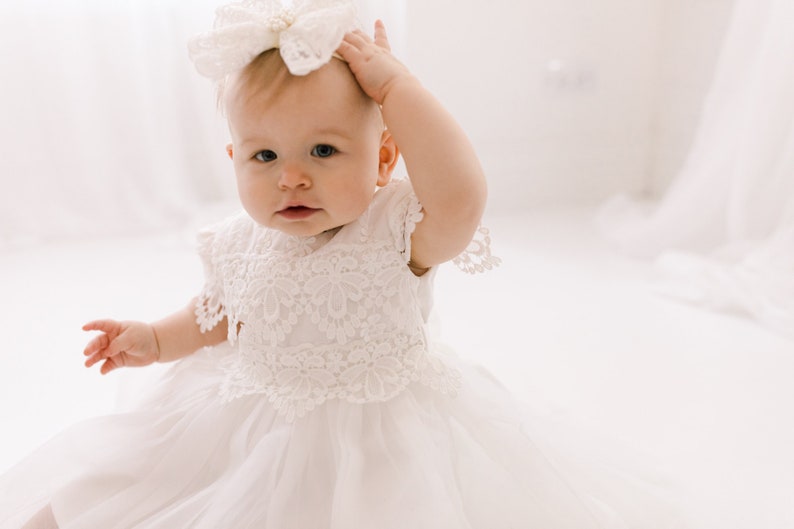 NicolettesCouture gown
A tulle skirt with a cotton and lace top to show off your little ballerina, this pretty dress is handmade and comes in several sizes based on your baby's age till 2 years old. An angel baby ballerina? Yes, please!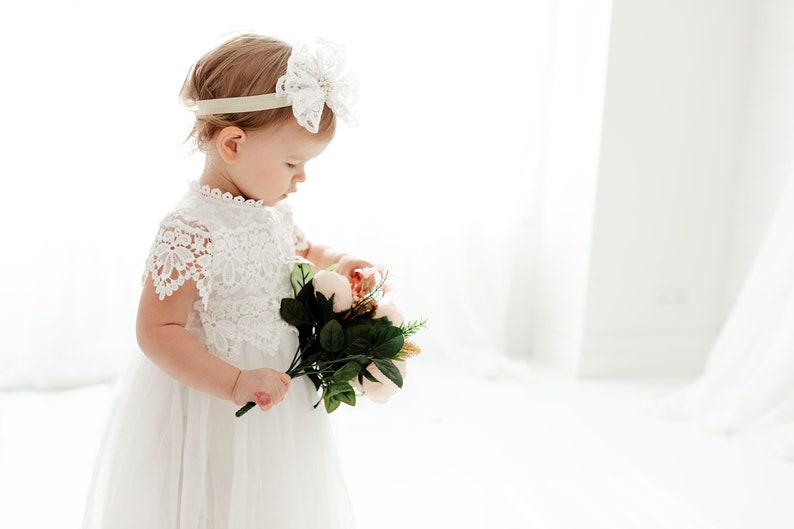 NicolettesCouture dress
With over 35,000 sales and amazing reviews, this tulle and lace dress is a go-to for parents. It is hand made with lace, tulle, and crochet to create a unique and beautifully detailed gown. Your baby will look beyond adorable.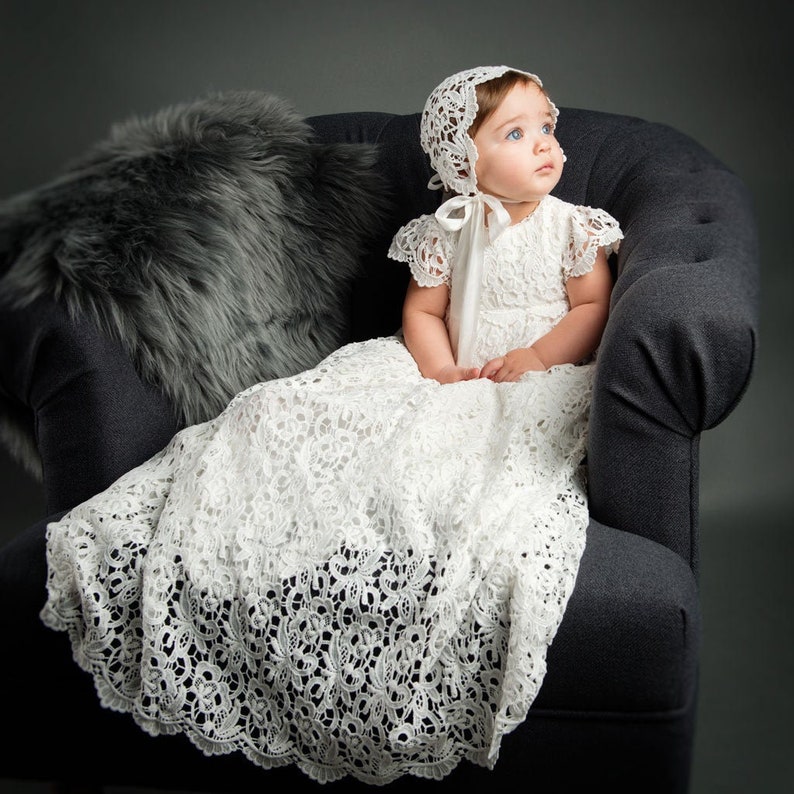 BabyBeauandBelle gown
This incredible set comes with a bonnet, booties, a gown, and as the whole bundle. It is handmade with lace, cotton, and silk and the buyer can choose which among the set they want to purchase!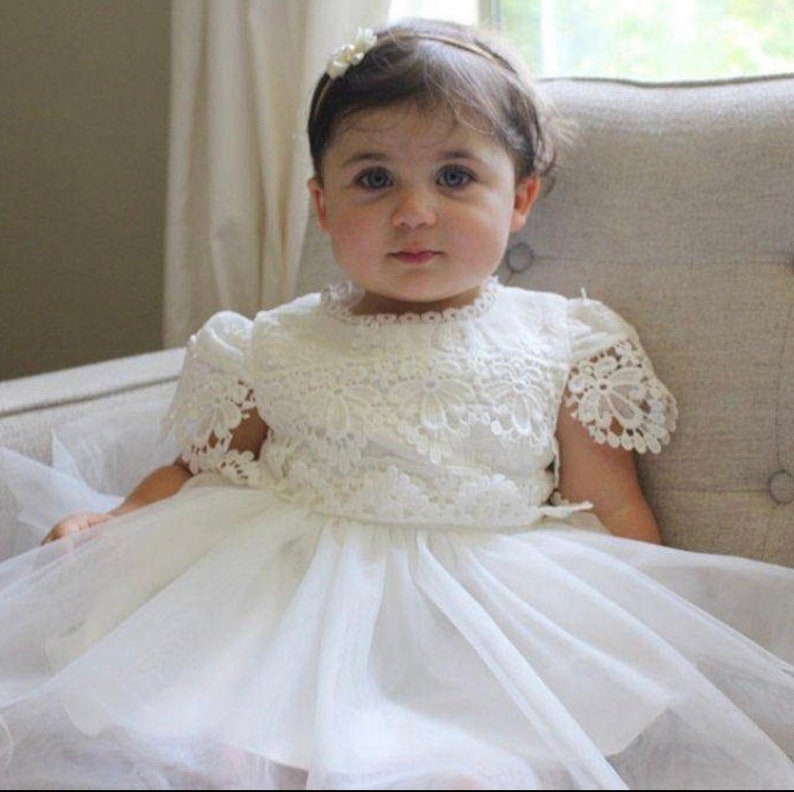 BaptismbyLaurenza dress
The design features lace and tulle with a cotton lining. It is simple, pretty, and comfy for your baby. Handmade by the seller, it comes in several standard sizes to choose from. It's never too early to introduce your baby to lace!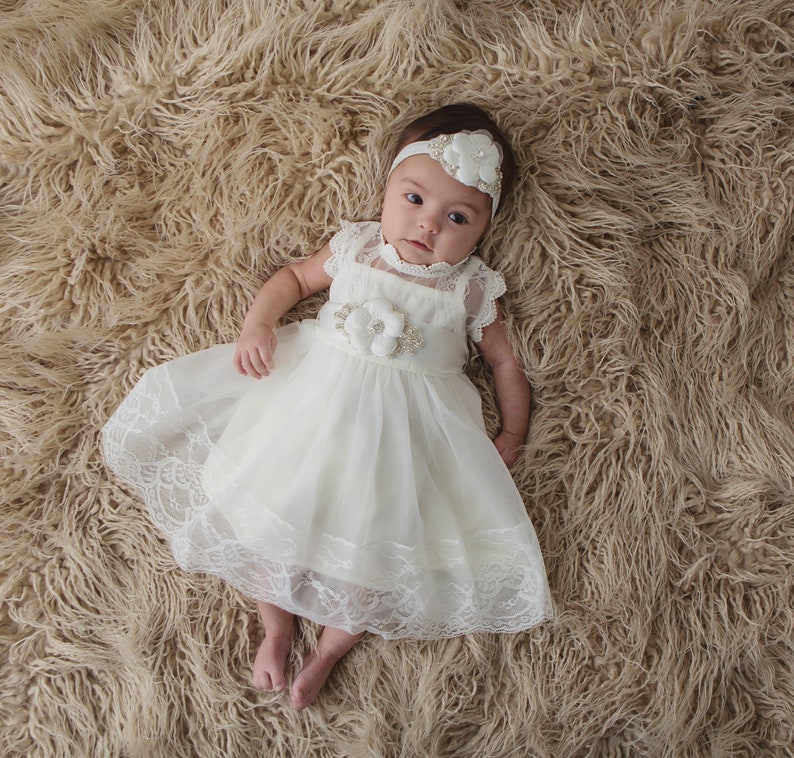 Pinkperfectshop dress
This set which comes with a dress, a flower sash, and a flower headband is such a cute ensemble. It is handmade and available in a range of sizes for your special one. And did we mention the flower details? So pretty.
It's hard to not want to buy these outfits to dress up your little girl in even if there is no christening in the near future, isn't it? You always knew your little girl was an angel and now she will look the part as well. Here's hoping that you and your family have a lovely, blessed day and that both mama and baby have a happy shopping experience.