Baby girl clothes, clothes clothes. A new mother will always look forward to getting to choosing her baby girl clothes, shoes and accessories – essentially playing dress up their darling baby daughter! As her personal fashion stylist, here are our top 10 picks for your baby girl outfit.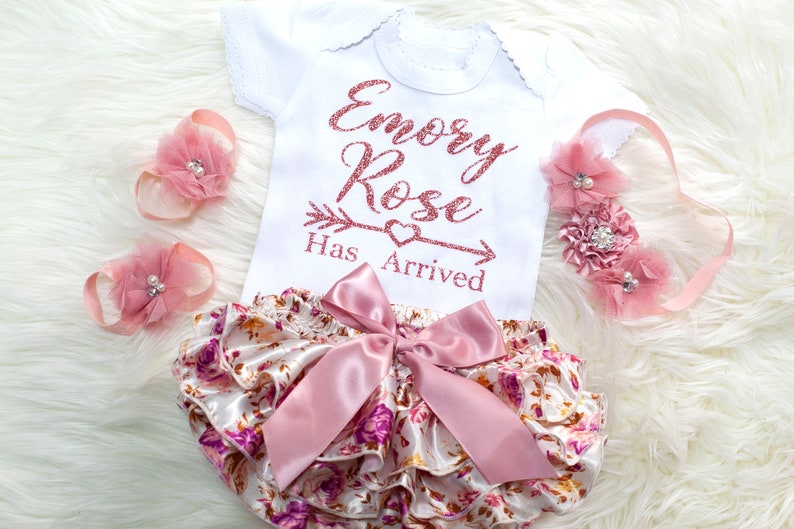 TrenderlyKids baby girl outfit
These customisable and personalised baby clothes are super adorable and specially made for your special baby. You can get your baby's name on them, along with choosing colors and styles. It's super cute, soft and comes with raving reviews by happy parents.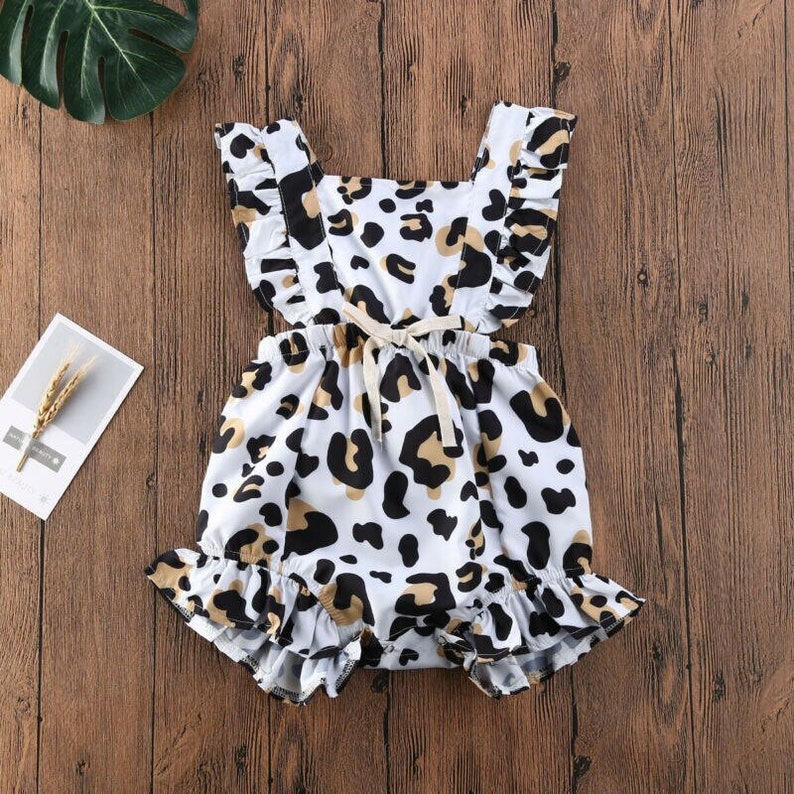 PoshChicStore
These rompers are the perfect outfit for your baby girl this summer. With over 2000 purchases, this trendy, frilly, comfy, and handmade by the seller, this outfit is available for 0 to 24-month-old babies. Maybe mama can take inspiration from the frills too!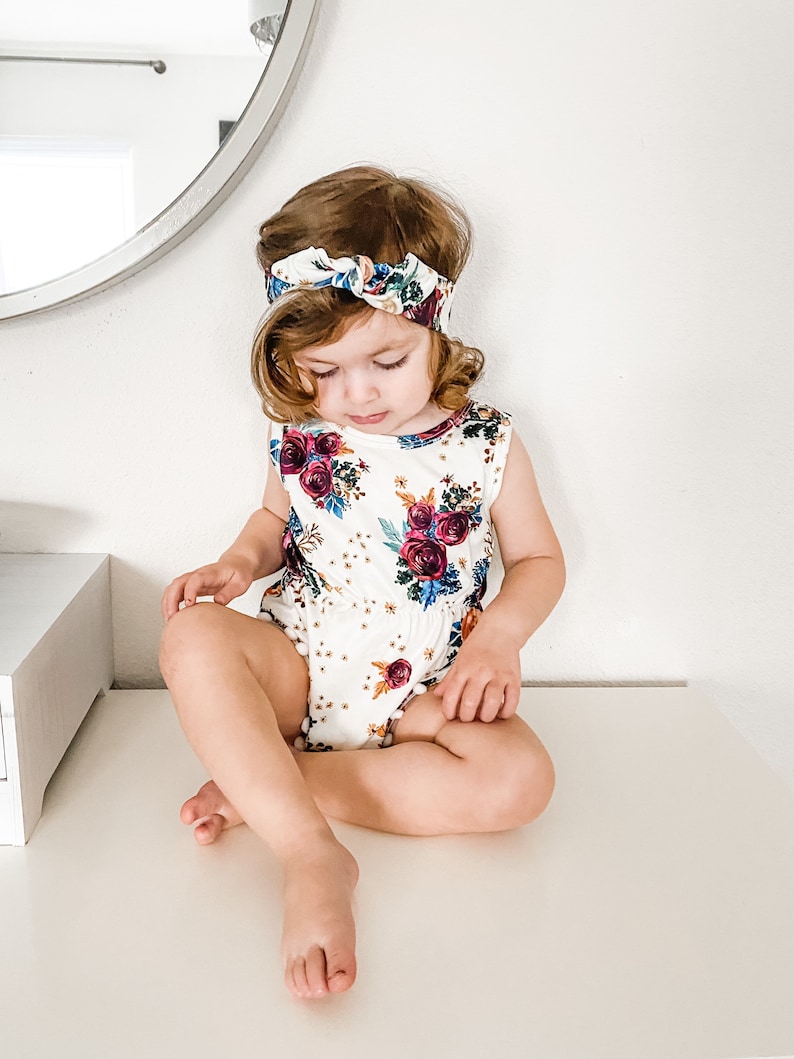 JCandCOBaby Romper
This floral romper outfit is an all in one for your baby. Made with a cotton blend and available for infants between 3 to 24 months, this pretty outfit is sure to be a hit when it comes to both looks and comfort as you frolic around.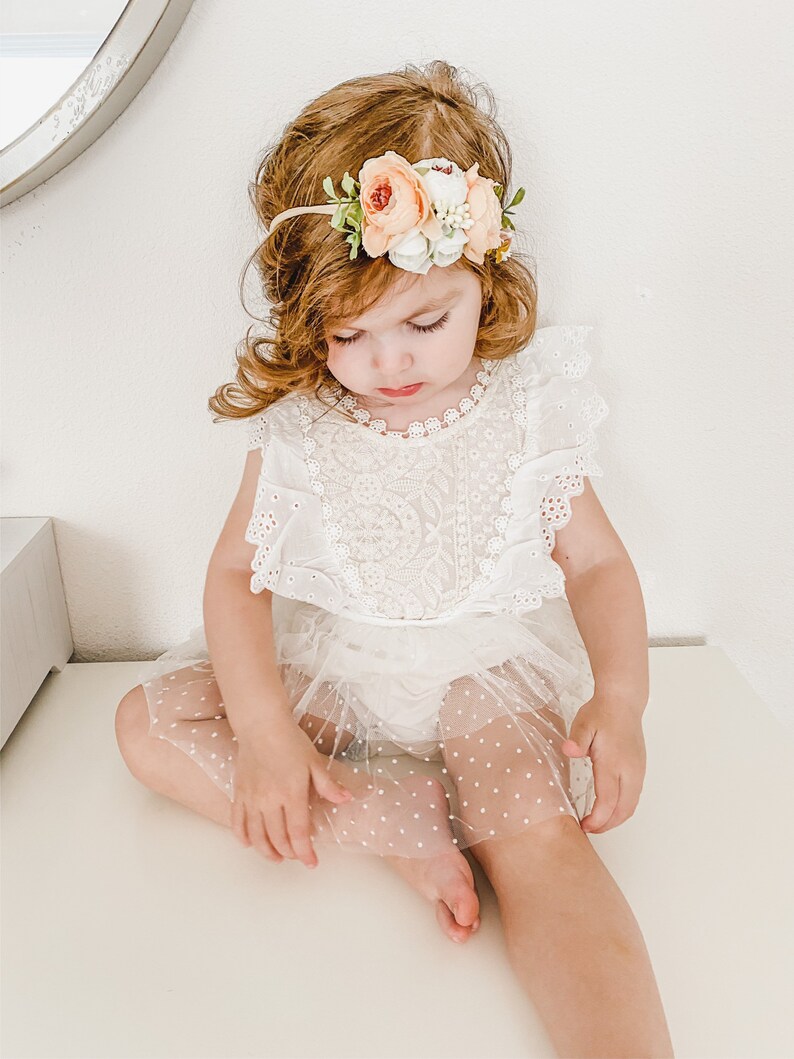 JCandCOBaby Two Piece Outfit
This cotton blend long sleeve top and pants option is a great two in one, it comes with a frilly sleeved top in a lovely rust orange colour and floral print pants. And we know everyone loves these colours for summer and fall. You can also customise it for an extra special touch!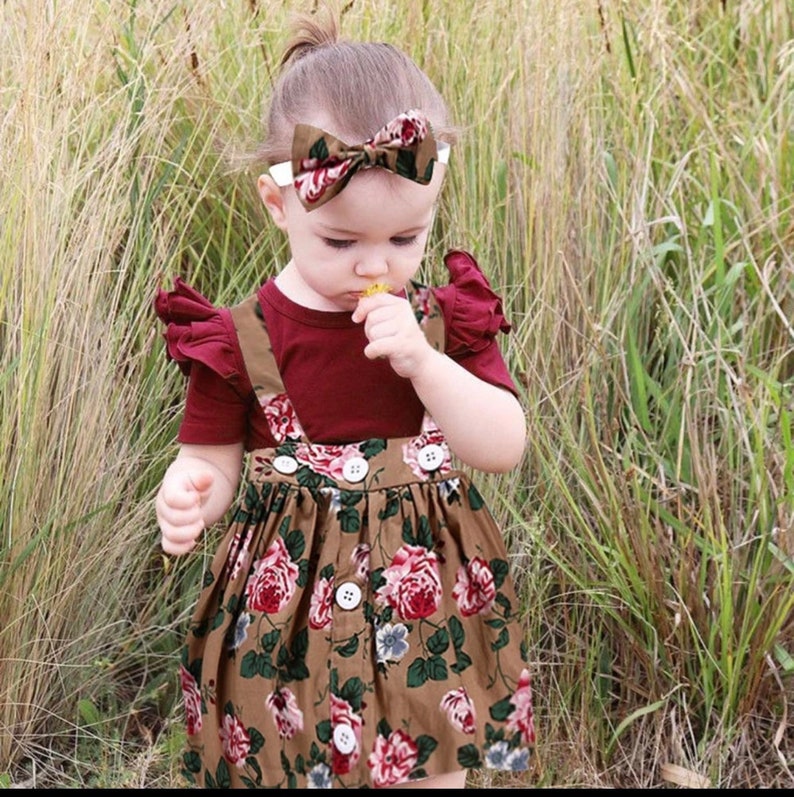 SweetBabyStoryC Set
This 3 piece set includes a headband, a skirt with a tie-up bow at the back, and a romper in cute complimentary colours and makes for a complete and very pretty outfit for your baby girl.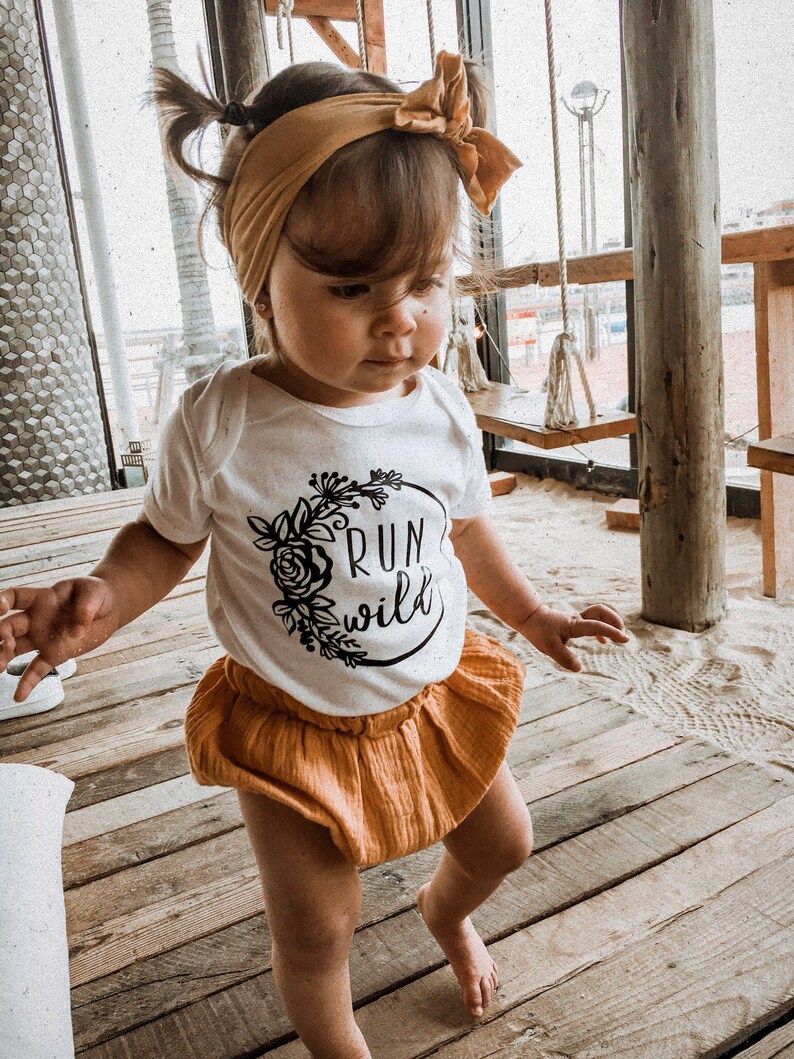 MySunflowerDaze Bodysuit
This printed romper that says 'run wild' in a pretty print is available in white and orange is perfect for the curious little girl who deserves nothing but encouragement. It is handmade by the seller for newborns to 2-year-olds.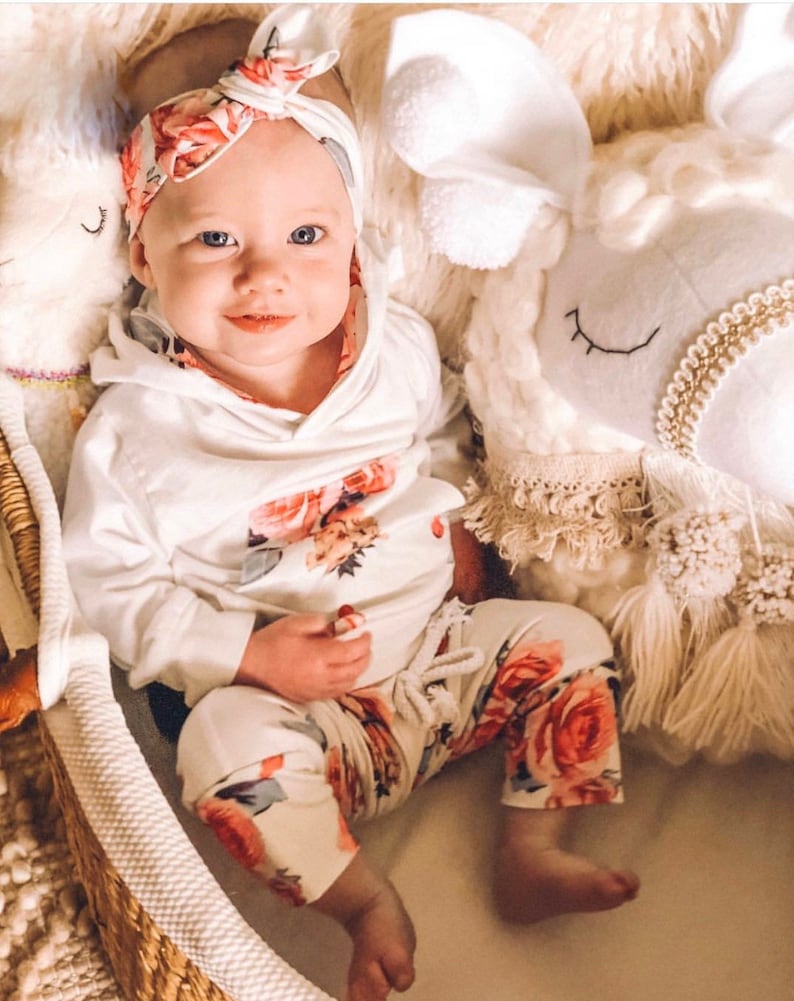 JCandCOBaby set
This pretty three-piece o-neck floral set is a cotton blend and available in white and peach, the perfect colors for a little angel. It is a crowd favorite, and is available to be personalized to show your baby's name or initials.
JCandCOBaby Romper
This lace romper is such a pretty outfit. Made in a lace and cotton blend, it is comfy, stylish, and handmade with care and love by the seller. Your baby deserves nothing less! The pretty romper has received great reviews from other moms for its comfort and quality.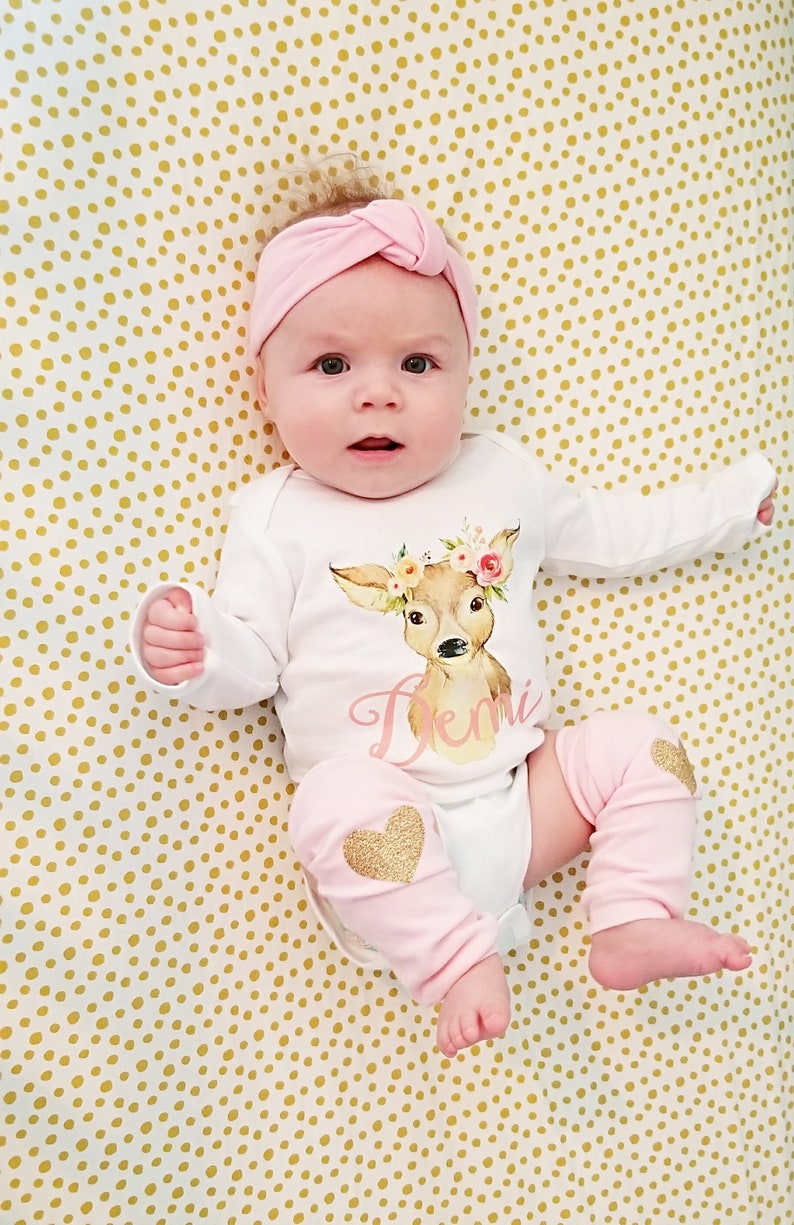 LivAndCompanyShop Set
This personalised set of the snap open romper, tube socks, and headband makes for a wonderful outfit or gift (to yourself!). You can also get it in only the pieces you want out of the three in different combinations.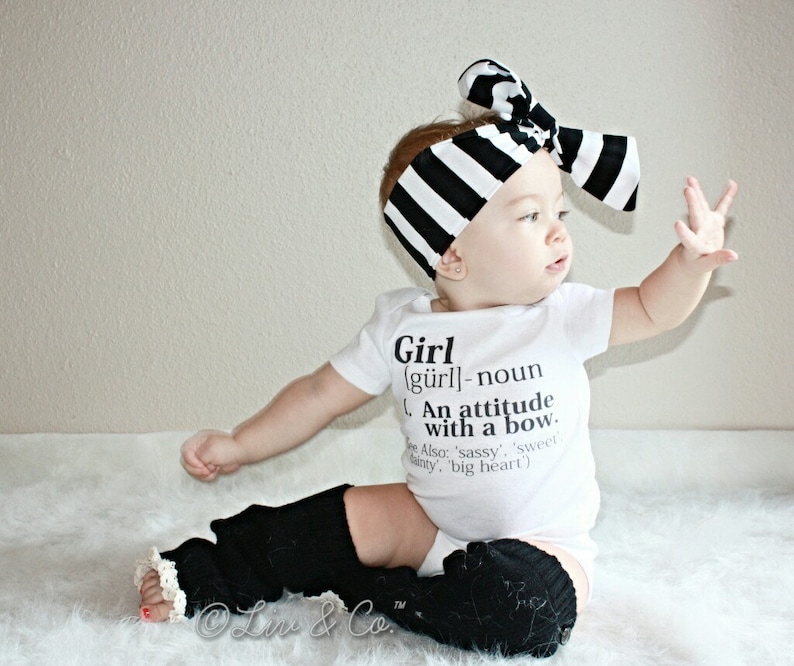 LivAndCompanyShop Bodysuit
This funky but cute romper features a quirky description of the word 'girl'. It is made of cotton and is super comfy for your toddler. An original creative design by the seller, it is perfect for your sassy little girl (she learns from the best).
What a feeling – to step out in style with your adorably dressed baby. With these great picks, you are sure to be the talk of the town! These curated pieces will have your baby be the talk of the town, while making you to be the in-demand baby stylist!